Are You Suffering With Wrist Pain?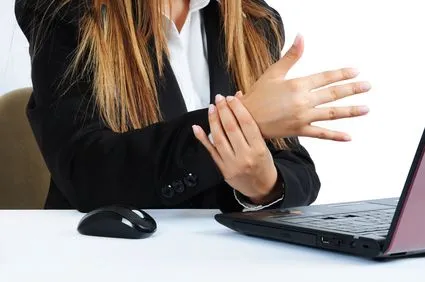 What is Wrist Pain?

Our wrists are used daily from the time we walk up to turn off our alarm to the time we go to bed and turn off the light. With all the movement our wrist experience daily, we are bound to experience some type of pain. Wrist pain is a common complaint from many patients and can be treated with chiropractic. Many types of wrist pain are caused by sudden injuries that result in sprains or fractures. Wrist pain can also be caused by more long-term problem such as repetitive stress, arthritis and carpal tunnel syndrome. Wrist pain has began to rise across the country and even world over the years from the abundance of video gaming, computer work, smartphones, and other technology savvy items and we are being able to help more patients with their pain.

With all the factors involved with wrist pain, we understand how diagnosing the exact cause of long-standing wrist pain sometimes can be difficult. Dr. Gallentine will perform a full examination which could include x-rays to determine what the diagnosis and how we can get you on the correct treatment plan. If you would like to get rid of your wrist pain, give Greater Cincinnati Chiropractic a call today!