Having Hand Pain?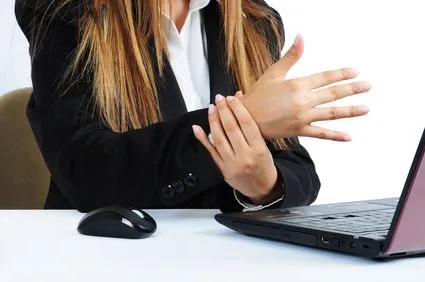 What is Hand Pain?

Our hands are subject to a lot of wear and tear everyday so there is no surprise that sometime throughout our life we could experience hand pain. Hand pain has multiple causes which could include injury and disease. Fortunately, many of those causes can be treated and the symptoms eased. Some of the most common conditions include tendinitis, carpal tunnel syndrome, or fractures.

Some symptoms that can persist with these conditions include weakness, tingling, numbness, discomfort when touched, pain to clench or grasp items, pain in the hand, fingers, or wrist. These symptoms can often be noticed the most in the thumb, index, or middle finger which in most cases are the fingers to grasp items or that you may utilize the most on a daily basis.

Greater Cincinnati Chiropractic wants to help every patient that visits us with hand pain because we can understand how miserable the pain can be to live with. Dr. Gallentine will first examine your troubled areas and work with you determined on the diagnosis to treat your pain as efficiently as possible. Why live with the pain any longer? Call us today!