Are You Suffering from Hip Pain?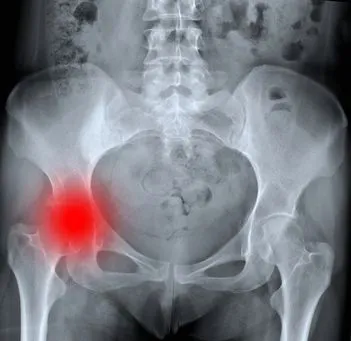 What is Hip Pain?
There are many reasons for having pain over the hip; one of the most common reasons is referred pain from the back. Osteoarthritis of the hip joint is a problem affecting mainly older people and is the most common disease affecting the hip joint, averaging around 25% of women and 15% of men experiencing symptoms over the age of 60. Hip pain can come from your family history. other factors of the disease could be from obesity, the added weight affects your hips tremendously.

Symptoms of osteoarthritis of the hip can be discomfort and stiffness in your groin, buttock or thigh. Also, there is a gradual increase of pain over the side of the hip into the groin, with pain down the front of the thigh and into the knee joint. The pain is usually worse with activity, especially weight bearing activity such as walking, bending down, twisting, or working on knees. Patients suffering with hip pain have suggested weather may also play a factor.

Chiropractic care will help treat any pain occurring and will help slow the progression of the disease. When visiting Greater Cincinnati Chiropractic, Dr. Gallentine will first have a detailed examination with you to diagnose the problem. From there, an x-ray examination may be necessary to confirm the diagnosis. The x-ray findings will also give a clearer picture of how severe the problem is. This will help Dr. Gallentine to give an accurate prognosis, rule out other causes and help to select the most appropriate treatment. Why live with the pain any longer? Call us today at (513)-469-6400!