Are You Suffering from Carpal Tunnel?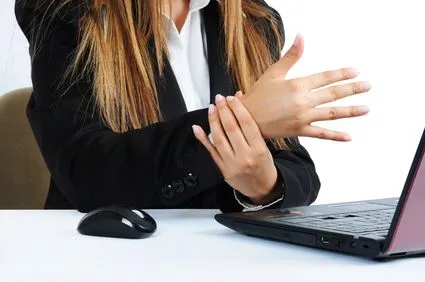 What is Carpal Tunnel?

Many Americans spend a decent portion of their day on the computer for either work or leisure activities. The main symptoms of carpal tunnel syndrome include a pain and tingling sensation in the fingers, wrists, and hands. Patients suffering from carpal tunnel syndrome can also experience numbness in the fingers and finger tips. Carpal tunnel syndrome is caused from nerve pinching or impingement caused due to repetitive actions of the wrist, fingers, and arms. Carpal Tunnel Syndrome results in swelling around the tendons in the carpal tunnel region which is directly responsible for the pain, numbness, and tingling sensation in the fingers, wrists, and arms.

At Greater Cincinnati Chiropractic, we are very experienced in treating carpal tunnel. Before reverting to surgery, give our chiropractor; Dr. Gallentine a chance to get to the cause of the pain. Here at Greater Cincinnati Chiropractic we do proper evaluations to determine the right treatment for your carpal tunnel. Our goal is to alleviate the pain that you might be having in your fingers, hands, or wrists as soon as possible.


If you are feeling the symtoms of carpal tunnel syndrome, please don't wait!; give us a call today to schedule your appointment!