Are you Suffering from Pelvic or SI Pain?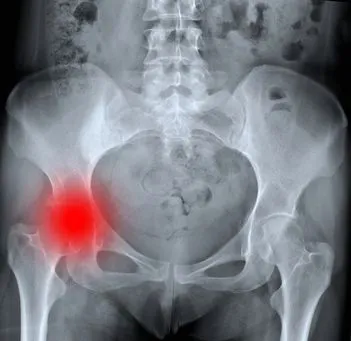 Pelvic Pain
The sacroiliac (SI) joints are formed by the connection of the sacrum and the right and left iliac bones. The sacrum is the triangular-shaped bone in the lower portion of the spine, which is below the lumbar spine. While most of the vertebrae of the spine are mobile, the sacrum is made up of five vertebrae that are fused together and do not move. The iliac bones are the two large bones that make up the pelvis. As a result, the SI joints connect the spine to the pelvis. Most of the motion in this area of the pelvis occurs either at the hips or the lumbar spine. These joints do need to support the entire weight of the upper body when we are erect, which places a large amount of stress across them. This can lead to wearing of the cartilage of the SI joints and even arthritis.

As with most other joints in the body, the SI joints have a cartilage layer covering the bone. The cartilage allows for movement and acts as a shock absorber between the bones. When this cartilage is damaged or worn away, the bones begin to rub on each other, and degenerative arthritis could begin to occur. Degenerative arthritis is the most common SI joint dysfunction.

Another common cause of SI joint dysfunction is pregnancy. During pregnancy, hormones are released in the woman's body that allows ligaments to relax. By releasing the hormones, it prepares the body for childbirth. While the ligaments relax, it is holding the SI joints together and causes increased stress and wear. Treating pelvic pain for pregnant woman is a safe and natural treatment for you and your baby. Pelvic pain that is left untreated can cause a lifetime of pain down the road which could severely impact the risk of becoming a chronic sufferer.
IF YOU ARE EXPERIENCINGPELVIC OR SI PAIN? DON'T WAIT ANY LONGER CALL GREATER CINCINNATI CHIROPRACTIC TODAY!